Communication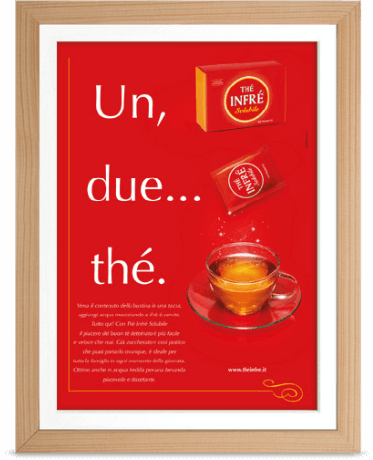 Advertising communication has always contributed to building the strong image that represents Thé Infré in the eyes of consumers, thanks in part to incisive, high-impact messages that have made it a household name.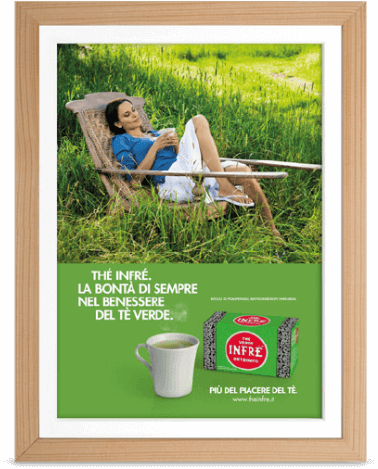 The famous slogan 'it's good here, it's good here', uttered by an unforgettable Robert Wagner between the 70s and 90s, visually combined with the gesture of holding the cup up to one's heart to emphasise its functional aspects, has become a real catchphrase that has gone down in the history of communication.
The simple and sincere message clearly and effectively highlights how the pleasure of Thé Infré is felt by both the body and the mind, offering a unique taste and natural well-being.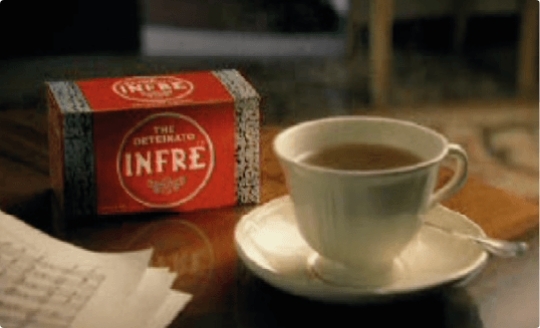 In recent years, the claim has been updated to reflect the blend, which has been enriched over time with decaffeinated tea extract, generating a greater presence of polyphenols that are a valuable aid against the effects of free radicals. These antioxidant benefits have been translated into the new claim
"Free your tea craving"
which also emphasises the possibility of enjoying it on several occasions, at any time of day, combining goodness with a focus on a healthy lifestyle.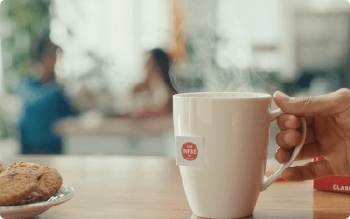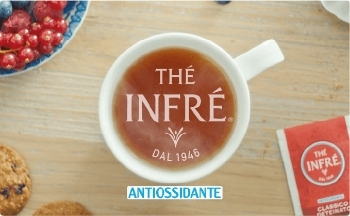 Discover more